Announcing Strider Refer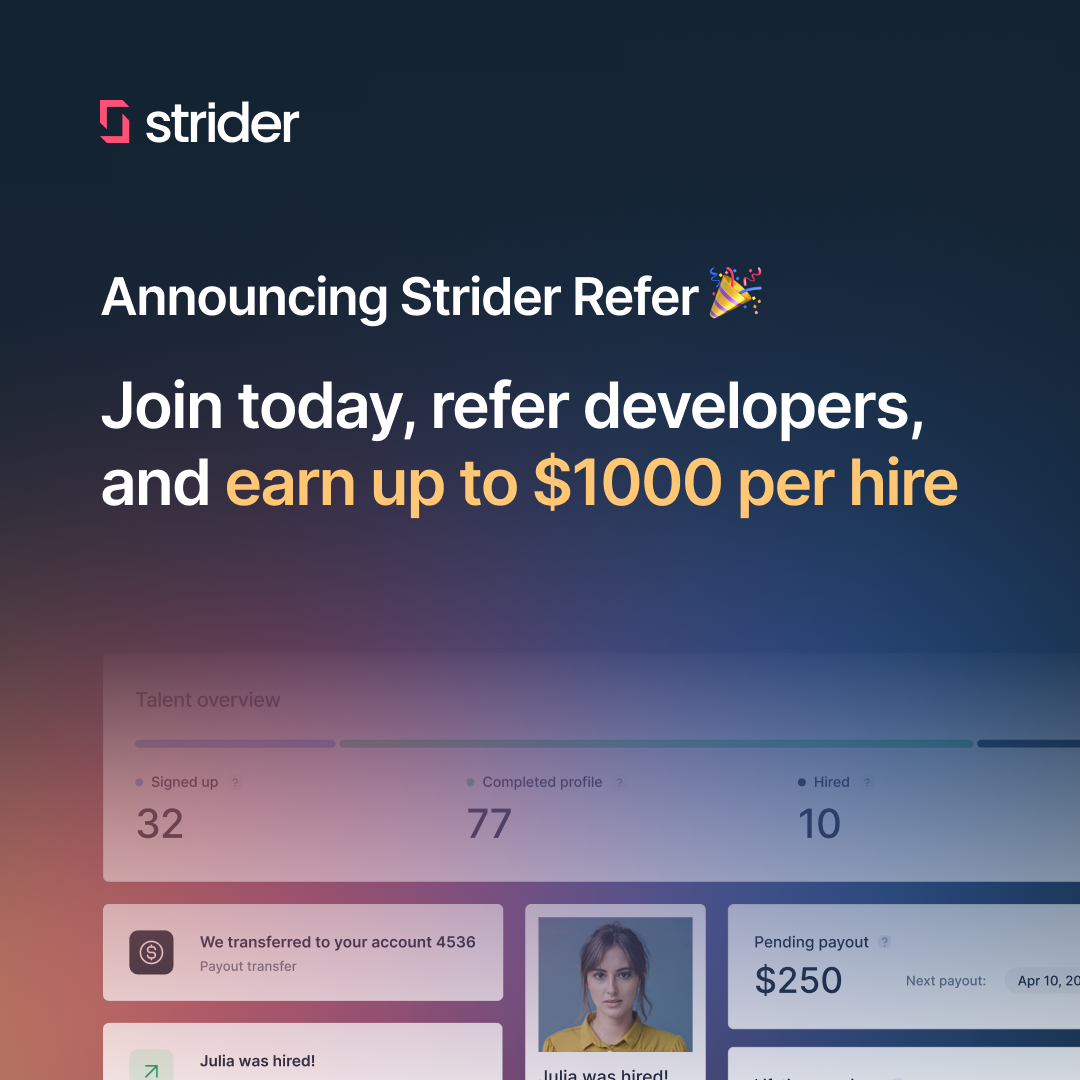 About Strider Refer
Strider Refer is a new product by Strider that enables recruiters and job seekers alike to refer talent to Strider and earn USD. This product is aimed at adding even more top-tier talent to the Strider network so that even more companies can power their development teams with Strider developers.
It was inspired by the many recruiters we've spoken with and by the many referrals of friends and colleagues made by job seekers on Strider. Let's talk a bit more about the advantages of Strider for each of them.
A new offering for recruiters
Every recruiter we meet says the same thing: they met a great candidate, but they don't have a job that's the right fit. It's just a matching problem. Most recruiters have access to just a few or only one company, and sometimes things just don't quite line up, even for the best candidates.
Strider Refer solves the matching problem. Now, recruiters don't need to have the perfect role for their candidate. They can instead refer them to Strider, and we find the right role for them amongst many options. Strider's platform exposes job seekers to many opportunities - both upon sign up and over time as new jobs are added. Candidates can find their dream job with a US company and earn more.
This new product rewards partners twice. They're paid when eligible candidates complete their profile and then again when the candidate is hired. We pay competitive commissions of up to $1000 (USD) to the Refer partner who referred them.
Recruiters - whether you're freelancer or a have a full-time job, you can join Strider Refer and gain a new income stream in USD. You can refer and contribute at your own pace and set your own hours. It's also really easy to use - just set up your personal referral link and send it to the candidates you want to refer.
It only takes about 5 minutes to sign up and starting earning, so join Strider Refer today!
More rewards for Strider job seekers
Strider has long since rewarded Strider members for referring their friends and colleagues. In fact, many of Strider's current members are referrals from other members.
The launch of Strider refer means it's easier than ever to refer others to the platform, and we've increased the rewards for Strider job seekers who refer talent.
Job seekers who refer talent through Strider Refer will get paid more than before per successful hire. Also, they'll now also get rewarded when someone they refer completes their profile.
Not a member yet? Join today to find remote jobs + refer other developers.
Want to partner with Strider?
If you're interested in partnering with Strider and referring developers, but don't quite fit into one of the two categories above, that's ok too! We also partner with other businesses and individuals. Send us an email at: refer [at] onstrider.com and share a bit about how you'd like to partner.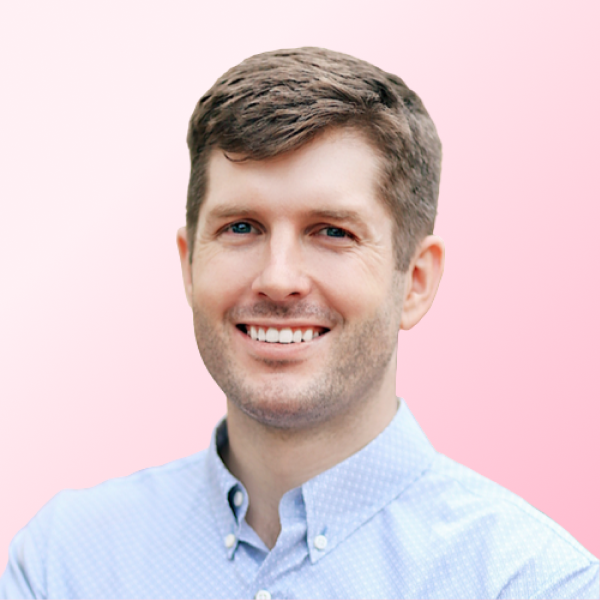 Written by
Neal Kemp
Neal is a seasoned software developer and entrepreneur. He co-founded GovPredict and Women.com, both of which were backed by Y Combinator and were successfully acquired. After GovPredict was acquired, he served as VP of Engineering at Capitol Canary, continuing to build international software teams. He has a BA in Computer Science from Claremont McKenna College.