For seekers
Webinar: Brazilian vs. American Companies: Differences and What to Expect
Neal Kemp
October 18, 2022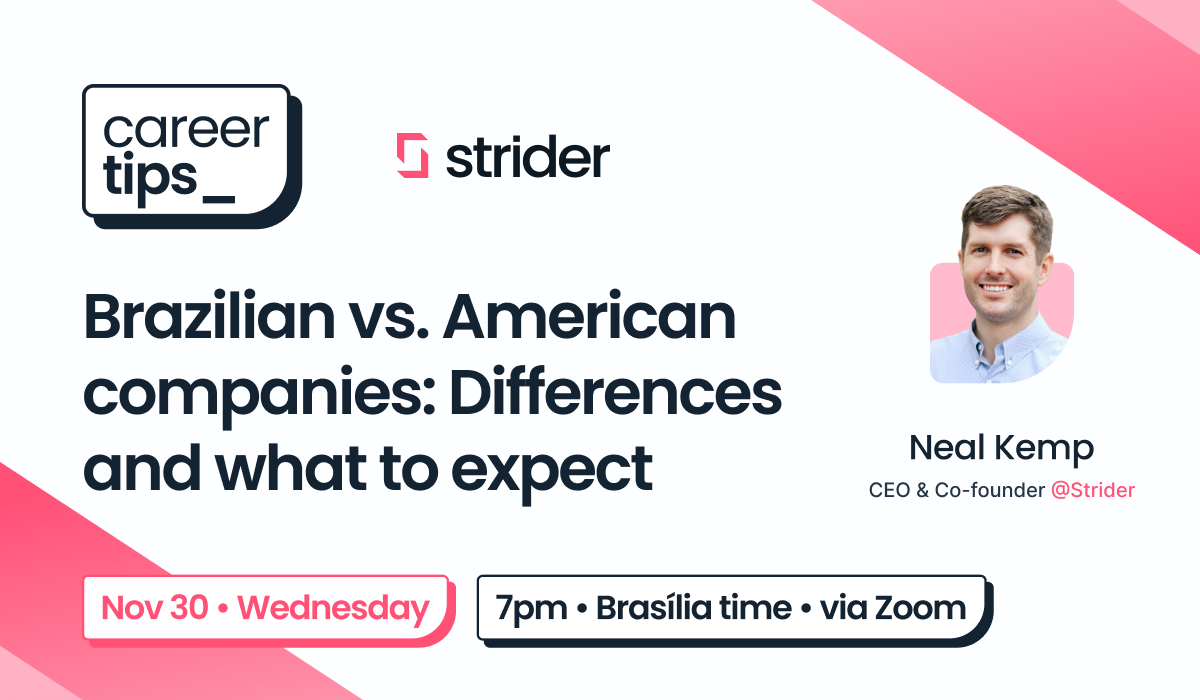 With the explosion in remote work lately, many more people from Brazil are searching for remote jobs in US-based companies, but finding a remote opportunity is just the start. To be successful in a new work environment, it's important to understand and adapt to the new culture. Even within Brazil, there are companies with very different cultures, but go to another country and these differences will have an even higher impact.
Strider's co-founder and CEO Neal Kemp will be hosting a webinar on November 30th to help people from Brazil understand some of the differences they can expect in a US work environment. He will bring unique perspectives and a lot of international experience to the table. Neal is from the USA but lives in Brazil and has built teams all around the world. He will speak first and leave time for questions at the end.
We hope you'll join us -- it's free to attend and a great opportunity to learn.
It will be held on Zoom on Wednesday, November 30th, 2022 at 7:00pm Brasilia Time.
Schedule:
19:00-19:40: Cultural differences between Brazil and the US
19:40-20:00: Q&A with participants
20:00-20:15: Learn more about how Strider can help you get a remote job
Register here to join!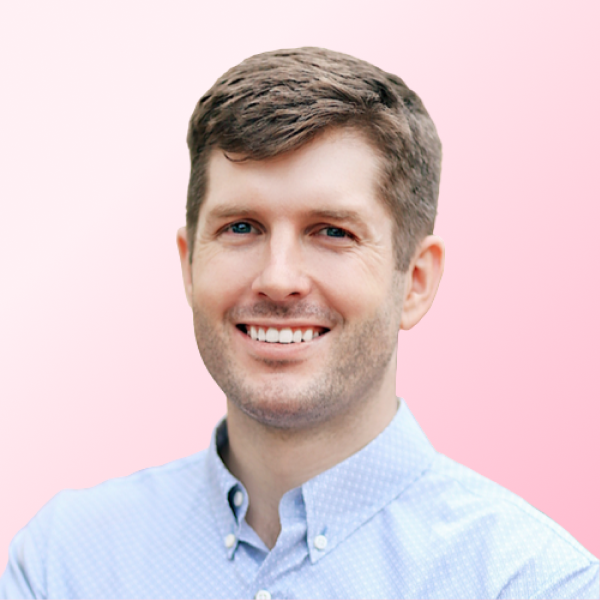 Written by
Neal Kemp
Neal is a seasoned software developer and entrepreneur. He co-founded GovPredict and Women.com, both of which were backed by Y Combinator and were successfully acquired. After GovPredict was acquired, he served as VP of Engineering at Capitol Canary, continuing to build international software teams. He has a BA in Computer Science from Claremont McKenna College.